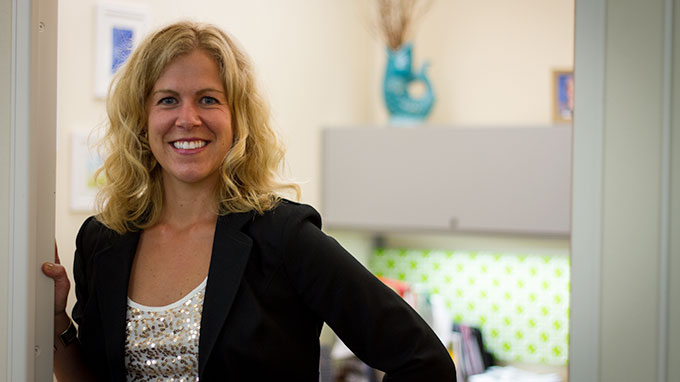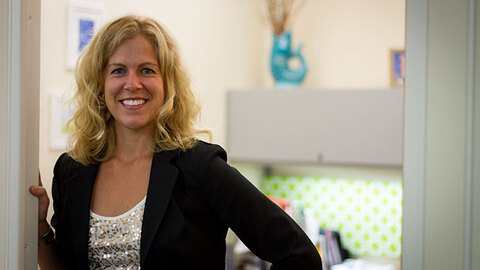 "I enjoy working at Turck because they understand my family comes first in my life. Freedom to focus on my family allows me to be more productive during my work hours and results in an overall reduction in stress." -April
Career Profiles
Have you ever wondered how your skill set would apply at Turck?
Take a look at a few career profiles which demonstrate what a position on one of our teams might look like.
Product Development
Product Development
Want to work on a team creating products and technologies for solving real life problems that help automation processes? Then you've come to the right spot. See a product that could be improved? Improve it. See a process that should work smoother? Change it. Turck product development engineers play an integral part in the company's overall success. Here you get to use your functional and technical knowledge to work with a team of engineers and come up with new and innovative ideas for new products that can change the way automation works.
Product Development Engineers at Turck get to:
Generate and integrate new ideas that encourage innovation
Take calculated risks and challenge the status quo
Create and implement solutions for processes and end products
Brainstorm and collaborate as part of a team of engineers
Manufacturing Engineering
Manufacturing Engineering
Being an engineer takes a special skill set. The mind of an engineer is never idle; always solving or improving the problem or processes that surround us every day. At Turck, we thrive on this talent and provide all the opportunities to help satisfy your unceasing mind. Our engineers work cohesively as a team brainstorming on how our processes can work as smoothly and efficiently as possible. Continuous improvement is necessary in life, and here at Turck we want to get the most out of your ideas!

A position as a Manufacturing Engineer is a good fit if you:
Enjoy collaborating with others and working individually to generate new ideas to support change and encourage innovation
Like to break down problems into smaller components to simplify and process complex issues/opportunities
Are good at looking at something and thinking of ways to improve it
Can separate and combine tasks into efficient work flows -- knowing what to measure, how to measure it, and how you can make it better
Application Engineering
Application Engineering
Turck proudly offers a unique type of application support to its customers. When a customer calls our office, the phone answered by a real, unscripted person who is simply working towards solving the issue at hand. Our application engineers serve as technical experts for many of our customers by providing their relevant know-how to help solve problems or questions when they arise. Turck application support personnel learn a great deal of information in a short amount of time, and become very well versed in everything Turck offers. Plus, what could be better than knowing that you have fixed a customer's problem?
When you become an Application Engineer you get the opportunity to:
Provide superior customer service to our customers and distribution channel
Employ in-depth problem solving and analysis by breaking down problems to understand underlying issues
Help provide a full system solution to customers by explaining product features to help improve their processes
Advance your technical knowledge by quickly learning our product lines and offerings
Sales
Sales
Sales at Turck provides the perfect opportunity for individuals who are looking to utilize their technical knowledge to provide automation solutions to customers. Our wide selection of automation products give you the opportunity to sell any number of Turck solutions to many different customers in a variety of industries. As an engineer on our sales team, you can come up with creative, unique ideas and make connections among previously unrelated notions for our customers, providing them with the perfect solution for their needs. Our reputation for making innovative and quality products means that you will be a step ahead in building successful relationships with customers.
Engineers on our Sales Team are challenged to:
Achieve business goals by selling an appropriate product mix
Monitor and respond to the sales channel's needs and keep up with competition from competitors
Use logic and methods to solve difficult problems that change the way our customers do business
Be a useful source for answers that sometimes require looking beyond the obvious solution
Product Management
Product Management
Are you an engineer that likes to get out in front of customers and share your knowledge of how a particular solution could solve their biggest problems and help them be more efficient in their operations? Turck product managers act as the expert source on all of Turck's product lines and are counted on to provide valuable technical support to help sell our solutions.
Product Managers should enjoy and get energy out of:
Working hard with an action oriented, driven for results mentality
Seizing opportunities as they arise and running with them to fulfill their potential
Presenting your products and skill sets to a broad range of audiences
Steadfastly pushing yourself and others to consistently be a top performing team