Our history
In the 1960's, Hans and Werner Turck set out to explore the possibilities of automating production processes by using non-contact electronic components. It didn't take long for Turck to grow from a modest upstart into a global producer in non-contact proximity sensors, flow monitors, molded cordsets and connectors, interface products and RFID technology. Turck maintains its global presence with over 4,500 employees in 30 countries, with worldwide headquarters in Germany.
Explore Turck's history by clicking through the timeline below:
2018: Turck Expands Tech Park Facilities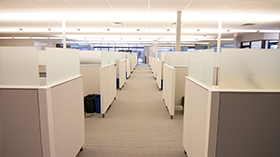 Turck expanded it's Tech Park facilities to include 2 new buildings. Turck has added 38,000 square feet of manufacturing and office space. The company's Connectivity division and Research and Development have moved to the new locations.
2017: Expansion of Turck Mexico - Addition of Turck Duotec and Mirus 2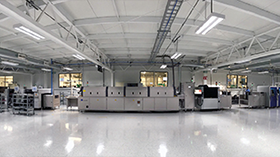 Turck completed the Mirus 2 project and duotec expansion at it's plant in Arteaga, Mexico. Turck Mexico's production facility has nearly doubled, as 65,000 square feet has been added. six nwe work cells and new equipment will help to accelerate the manufacturing of customer orders.
2015: Inauguration of the new facilities in Turck Mexico - Mirus 1 Project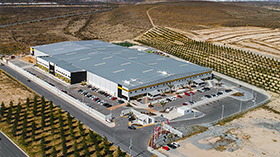 In 2015, the company opened a 12,000 square meters plant called Mirus I northeast of Saltillo, the state capital. Turck invested around US$ 22 million in the building, with four production units and seven production cells each.
2012: New Production Facility at Turck USA
2001: Turck Mexico Founded
Turck Mexico founded with production facility of over 28,000 square feet.
1996: MInnesota Production Facility
1994: Turck Holding is Founded
1990: Turck Office Opens After Reunification
1979: New Halver Building
New production and administration building in Halver with 2,800 square meters of space.
1978: Turck Expands Product Offering
Turck has 170 employees in Halver. Turck begins offering more products including proximity sensors, AC/DC proximity switches, and products for rotation and speed monitoring.
1975: Turck Expands to the United States
Turck expands to the United States and opens an office in Minneapolis, Minnesota.
1974: Turck's Multi-Prox Sensor Invented
1972: Turck Moves Into New Building in Halver, Germany
1970: Hans Turck KG and Werner Turck KG Founded
The two brothers register their companies separately; Hans Turck KG, and Werner Turck KG. Originally work was done in a shed, with lab and engineering on a pigeon loft.
1965: Manufacturing in a Shed
1960: March 31st, Hans Turck Opens an Engineering Office
Hans Turck opens an engineering office named "Ingerierubuero Hans Turck" (Engineering Office of Hans Turck).