Software & Services
RFID Services
Turck offers a wide range of services to ensure your RFID project runs smoothly. We also help with defining your project and assessing and setting your project RFID goals.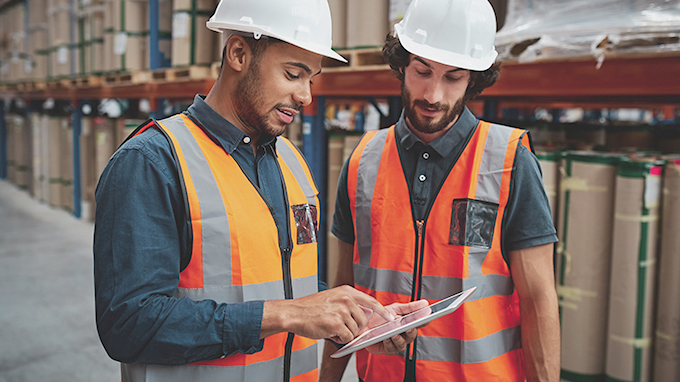 RFID Antenna & Tag Testing
Our test lab has an anti-echo chamber and best-in class test equipment, which provides us with reliable data on tag and antenna performance.

Project Management
During your RFID project, a capable and experienced Project Manager will coordinate, document, define and drive your RFID project.

Training
Once a project moves to the production phase, it will be time to train your team. Our expert trainers will give you all the tools to pass your RFID knowledge to the rest of your company.

On-site work
Especially at the beginning of your RFID project, you may need on-site support. Our team will help train your maintenance people and guide you through the installation phase.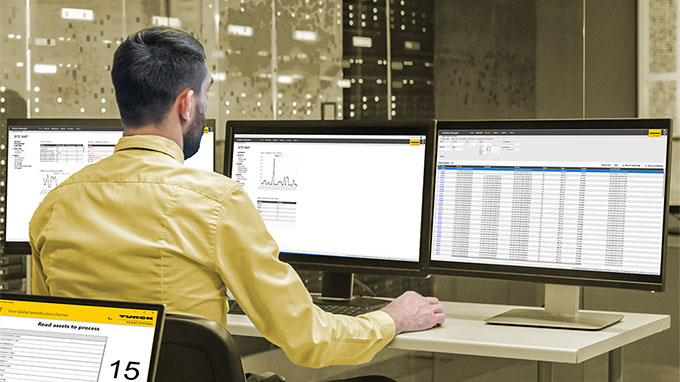 System Software
Deployments of software for RFID Systems are managed by our team of experts. For our turnkey RFID Gate, we offer a totally encapsulated solution that integrates with an ERP, WMS, PLC, MES or other system. The easy-to-use software interface has application-specific functionality, including direction detection and location-based shipping and receiving. Graphs and maps provide a detailed overview in a visual display. The RFID Gate reads the tags as they pass through the gate. Data is collected and kept on our server for client's applications. Our RFID server has two main functions:
The Turck Vilant Device Manager processes the data from the RFID readers.
The Turck Vilant Visibility Manager collects and compiles the data making it ready for customer's applications.
Component Software
We can provide technical guidance and software services for nearly all applications that include our RFID hardware. Our wide range of RFID devices include handheld solutions, RFID blocks, read/write heads and tags. Our software library also includes proprietary solutions that ensure reliable program control and configuration:
ARGEE – Users can add logic to compatible I/O devices without a PLC, driving down the cost per I/O point and increasing flexibility in control. The ARGEE environment is accessible via a web browser, which eliminates the need for complex third-party software or licensing that is common with PLCs. The software's intuitive design includes a flow chart - similar to ladder logic - which allows for easy programing by users of all experience levels.

CODESYS – This solution is a leading manufacturer-independent IEC 61131-3 automation software for engineering control systems. Engineers use this platform-independent development environment for programming controller applications.

PACTware – It is a device-independent software program that serves as one tool to set up, communicate and adjust the settings of your field devices quickly and easily.