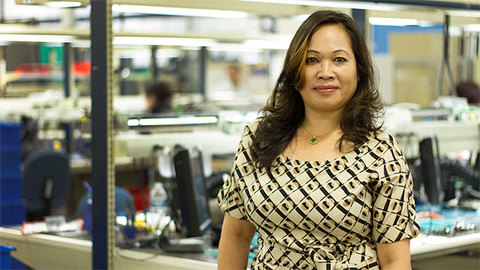 "Turck is my second family." -Vilayvanh
Turck's philosophy is simple: We want to develop the best for our customers – promptly, reliably and flexibly!
Turck has a reputation for high quality sensors, distributed I/O, and connectivity solutions. Responding to the expanding needs of our customers, Turck's offering has grown to include identification, safety barriers, isolators, machine safety, industrial controls, and system solutions. We dedicate ourselves to finding the optimal engineered solution for every application, no matter the challenge. With manufacturing sites in Germany, Switzerland, the USA, Mexico and China -- all using the most up to date processes -- Turck makes sure that you get what you need, when you need it, wherever you may be.