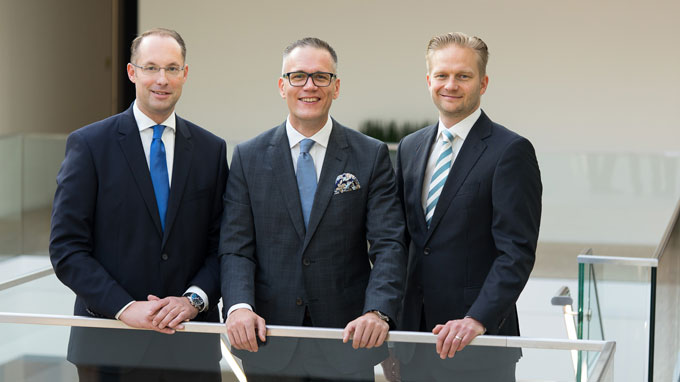 Turck Expands RFID Offering with Vilant Systems Acquisition
Minneapolis, MN - February 8, 2018

Turck has acquired the majority of the shares of its current RFID turnkey solution partner Vilant Systems, based in Finland. The company is now part of the Turck Group, and the new company name will be Turck Vilant Systems. With this transaction, Turck is strengthening its commitment to software, systems, and services, which is of high strategic importance in the Industrial Internet of Things.

"Our customers require not only excellent hardware products, but more complete system solutions including software, integration and maintenance services, especially in the RFID business", said Christian Wolf, Managing Director of Turck. "With the experienced specialists from Vilant, we are now able to meet these requirements better and support our customers on the way to IIoT. We are particularly delighted to welcome the complete Vilant team with about 50 employees on board."

Founding partners Ville Kauppinen and Antti Virkkunen will remain shareholders and managing directors of the new Turck Vilant Systems.

With its four subsidiaries, Vilant has implemented more than 1,000 RFID system installations in 35 countries during 15 years of operation, making it a major player in the industrial RFID system business. "We have always targeted international growth", explained Ville Kauppinen. "In the Turck group, we will be able to continue our RFID system implementation business as usual, leveraging Turck's international sales organization with their hardware product portfolio for further growth."

The business process for 2018 will focus on fully integrating Vilant into the Turck family. However, a full rollout to the US market is not expected until 2019. Please contact Turck with specific questions or application requests.