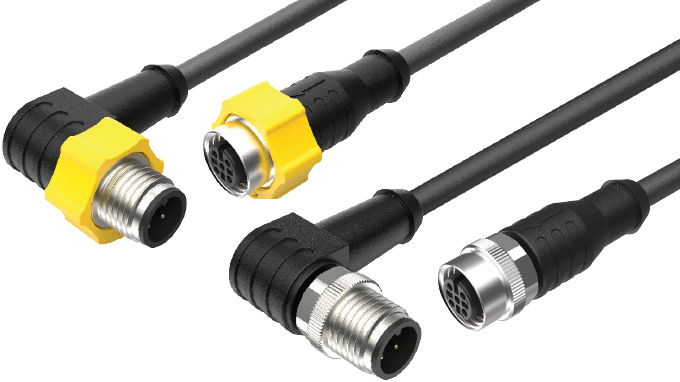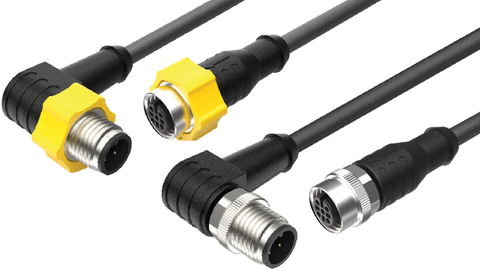 Turck Launches Next Generation M12 Connectors and Receptacles
New Patented Torque Sleeve Makes Installation Fast and Easy

M12 Product Selection and Resources Page

MINNEAPOLIS, MN— Turck, a manufacturer of sensors, connectivity and fieldbus
technology for factory, logistics and process automation, today announced it has
launched the first phase of its redesigned M12 connectors and receptacles. The
new design includes a patented torque sleeve that eases the installation of every
cordset while also improving its ability to keep contaminants out. It also provides
improved vibration performance.

In automotive and mobile equipment manufacturing as well as logistics, safe and
reliable communication between machines and systems is critical. This nextgeneration
M12 helps ensure industrial communication is not put at risk in tough
applications. Straight/right-angle, male/female, 3/4/5 pole configurations that are
18-24 awg and unshielded are currently available, with additional configurations
available in 2023.

The patented design provides tactile feedback so when the sleeve is turned, users
feel a snap, signaling that the required minimum torque is achieved. This ensures
the product is resistant to accidental disconnection and keeps the interworking of
cordsets and receptacles free of contaminants such as dust, oil, and water – and
critical signal transmission stays flowing. Certifications for this design include UL
2238, CE, CSA as well as IEC IP67, IP68, IP69K, NEMA 1, 2, 4, 6P and 12.