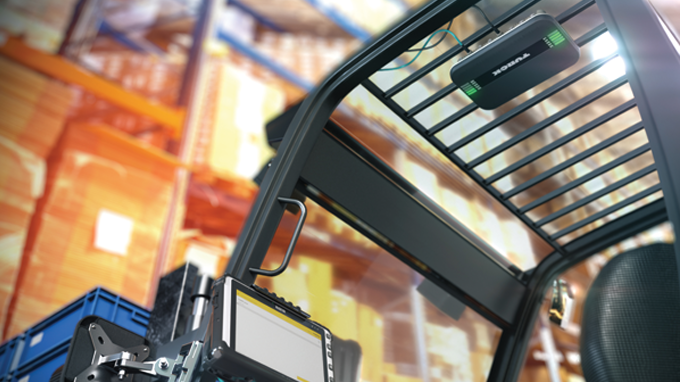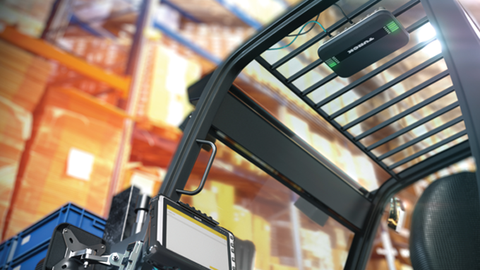 RFID Forklift System for Automated Product Tracking
Turck has introduced a smart RFID Forklift System that can be installed on nearly any type of forklift to make tracking inventory through the warehouse easy. No matter if users are moving pallets of goods or a single high-value asset, a smart RFID system knows what the forklift is transporting at all times. And as the forklifts move through the warehouse or DC, movement from one part of the facility to another can easily be tracked. Proprietary software on each reader minimizes stray reads from products not carried on the forks.
Non-contact, compatible with most forklift typesIncludes Turck RFID readers and 2 – 4 UHF antennas, depending on application
Proprietary, device-independent software minimizes stray reads
Asset movement is communicated to the client's ERP, WMS or SAP
Event data includes what the asset is, the new location and a time stamp
System can be set up with multiple independent forklifts all communicating with the client's backend system
About Turck
Turck is a pioneer in automation technology, providing customers with a comprehensive line of quality and advanced technology products in a fast, flexible and accurate manner. With more than 4,600 people working in 30 countries, Turck has built global partnerships with customers based on engineering expertise, flexibility, and our willingness to take on engineering challenges that others will not. For more information, visit www.turck.us.