Cordsets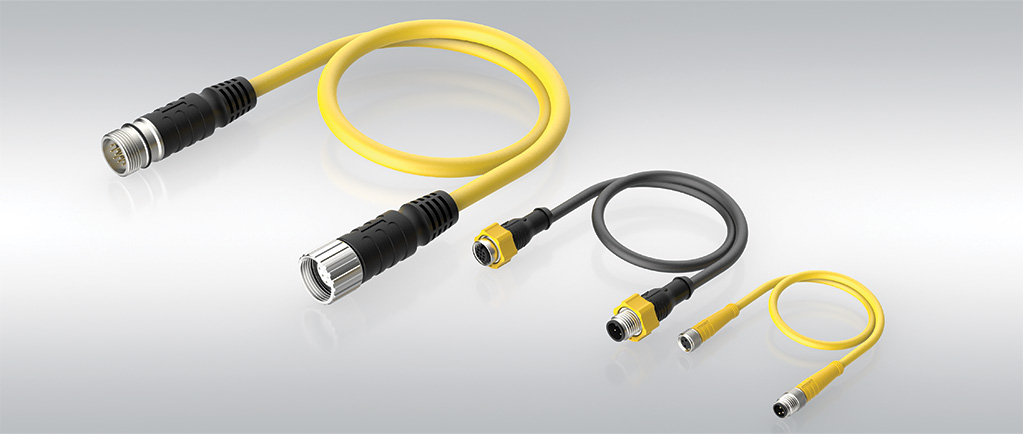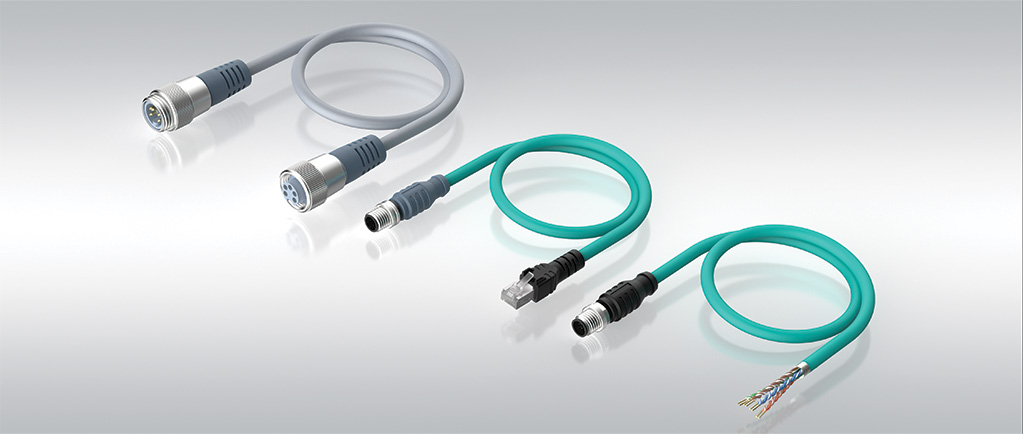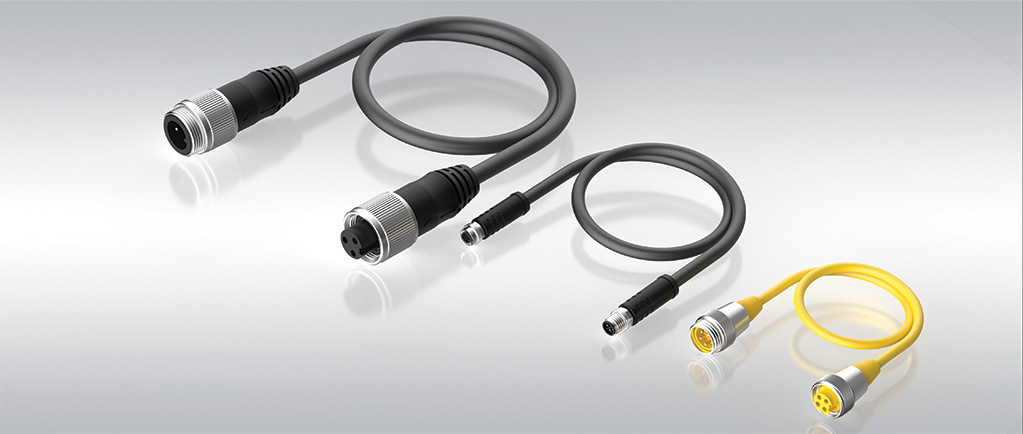 Secure and dependable connectivity is the critical link in factory and process wiring. Turck's wide connector portfolio provides options for industrial applications from robotics and sensing to material handing power distribution and 10 Gig data transmission.
We use the highest quality cable, plastics and metal components for longevity and safety. Adherence to international design standards and approvals offers peace of mind for international solutions.
Customize your solution from an extensive range of offerings including M8, M12, M16, M23, 7/8", Valve and Deutsch connectors. Available in straight and angled design as well as multiple pin counts and keyway codings; each style can further be customized by wire size, cable type and color options.
Cables for Signal Transmission
Used in a wide range of industries, connector types M8, M12, 7/8", M16, M23, M27 & Deutsch allow for quick, tool-free installation while ensuring error-free reliability.

Available in multi pin configurations, male or female, straight and right angle, standard and custom lengths, as well as a large portfolio of cable jacket types provides multiple options for easy customization.

Jacket materials such as PVC, TPU and TPE with extended agency approvals (Oil Res I/II, Exposed Run, Tray rated, Direct Burial) provide solutions for indoor and outdoor industrial environments.

Rated up to IP67, these connectors provide excellent ingress protection to moisture, dust and debris found in indoor and outdoor applications.

Ideal for robotics, motion systems and C-track installations. Extremely durable yet flexible, Turck cordsets with our superior Flexlife cable ensure a long service life – up to 20 million flex cycles. A high quality TPE jacket material makes this solution perfect for use indoors or outdoors.
Cables for Data Transmission
Data cordsets provide the physical layer between field devices such as sensors, actuators, and transmitters to PLCs (Programmable Logic Controllers). Prewired molded connectors result in faster start-up time while reducing wiring errors that often plague data system commissioning.
Turck's broad offering supports Ethernet Protocols (EtherNet/IP, PROFINET, Modbus, EtherCAT) and CAN bus communications (DeviceNet, Foundation Fieldbus, J1939, PROFIBUS – DP/PA) providing high-speed communication between devices.

Shielding options provide protection against EMI and high-power cables.

Full compliance with ODVA, EIA/TIA and IEC standards ensures global device compatibility.

Ethernet stranded cables meet full CAT 5e performance to 85-meter length and are PoE (Power over Ethernet) and PoE+ compliant.

Ethernet cable type 444 is ITC rated and approved for use in C1D2 (hazardous location) environments when used with our approved D-code M12.
Cables for Power Supply
Turck Power connectivity products deliver an NFPA 79 compliant wiring method ideal for AC and DC factory conveyor, material handling, motor power and lighting applications.
The Powerfast product line includes A-size (7/8"), M12, M16, M23 and D-Size (1 3/8"). Three- and four-pin count options provide a solution for both single and three phase motors up to 40 Amps. These overmolded connectors provide robust IP67 protection and complementary junction tees allow for easy system expansion.

Turck's process automation Powerfast products carry FM approval for use in Class I Division 2 hazardous locations.

Quick disconnect, modular power solutions reduce system downtime and labor by providing easy maintenance and replacement.

Turck's coded M12 power solutions offer up to 14 Amps of power in a space savings M12 connector for compact installations.

Different connector codings eliminate the risk of mis-mating.
Elevator Pitch – M12 Power Technology
The M12 Power Technology is handy because of its space saving layout for fieldbus products and cordsets and offers up to 16 Amps high power transmission.
Ethernet Categories and Cable Construction
Ethernet is rapidly becoming the network of choice for higher level industrial applications, such as connecting PLCs, instrumentation, devices, and controls.
Best Practice