Splitters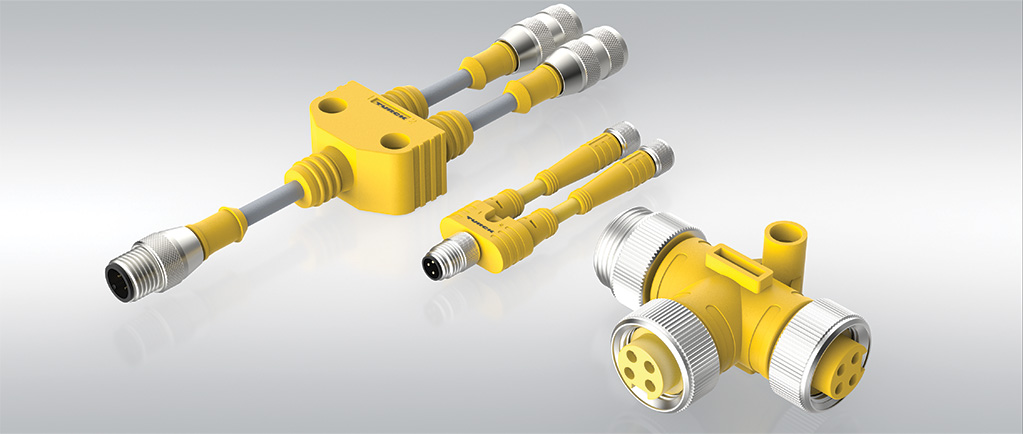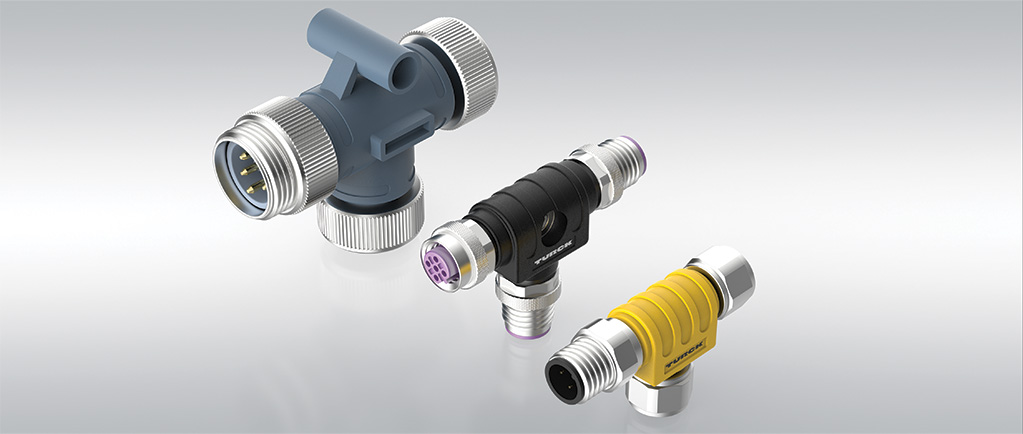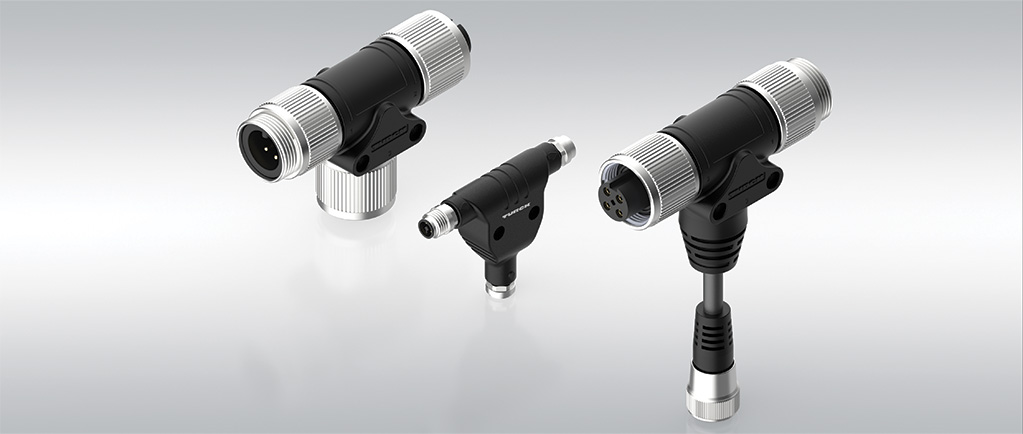 Splitters and tees are common methods of wiring consolidation in industrial environments. These molded solutions can offer both time and cost savings, allowing for organized and quick installations. Wiring consolidation can make replacement of field devices easier as well, and in some cases offer LED indicators of signal status.
We use the highest quality cable, plastics and metal components for longevity and safety. Adherence to international design standards and approvals offers peace of mind for international solutions.
Customize your solution from an extensive range of offerings including M8, M12, M16, 7/8", Valve and Deutsch connectors. Available in as Y-splitters, h-splitters, and tees. Each style can further be customized by connector variants, codings, wire size, cable type and color options.
Signal Splitters
Used in a wide range of industries, splitters are available in a variety of configurations, including: Y-splitter, h-splitter, and tee. These may have connectors all directly on the splitter, or with the addition of cable on one or several branches.

Signal splitters frequently use M8, M12, or the 7/8" connector options. Wiring methods, the number of branches, and orientation of the connectors can vary to suit the application need.

Splitters with cabled branches may have PVC, TPU, or TPE jackets, and may also include shielding. Customize further with specific colors to designate specific branch connections.

Rated up to IP67, these connectors provide excellent ingress protection to moisture, dust and debris found in indoor and outdoor applications.

Time saving: Manual wiring effort is minimized by simple connecting and screwing in
Data Splitters
Splitters are often integral to a variety of Fieldbus communication. Protocols such as DeviceNet, Foundation Fieldbus, and Profibus have rules regarding lengths of trunks and drops, as well as guidelines to connector configurations.

Both data and power can be transmitted, along with carrying through an overall shield. Use a splitter to add on to the network, extending to exactly where you need.

Full compliance with ODVA, PNO, EIA/TIA and IEC standards ensures global device compatibility.

Maximum protection: Splitters with protection classes up to IP67 are insensitive to moisture, dust and dirt

Wide variety of splitters for different fieldbus and Ethernet protocols.
Power Splitters
Turck Power connectivity products deliver an NFPA 79 compliant wiring method ideal for AC and DC factory conveyor, material handling, motor power and lighting applications.
The Powerfast product line includes A-size (7/8"), M12, M16, M23 and D-Size (1 3/8"). These overmolded connectors provide robust IP67 protection and the tees allow for easy system expansion.

Quick disconnect, modular power solutions reduce system downtime and labor by providing easy maintenance and replacement.

Powerlok fittings eliminating accidental disconnections under load so that systems can operate with optimal safety.

Different connector codings eliminate the risk of mis-mating.

The products are designed according to global industrial standards and meet all necessary approvals for high operational safety.