Receptacles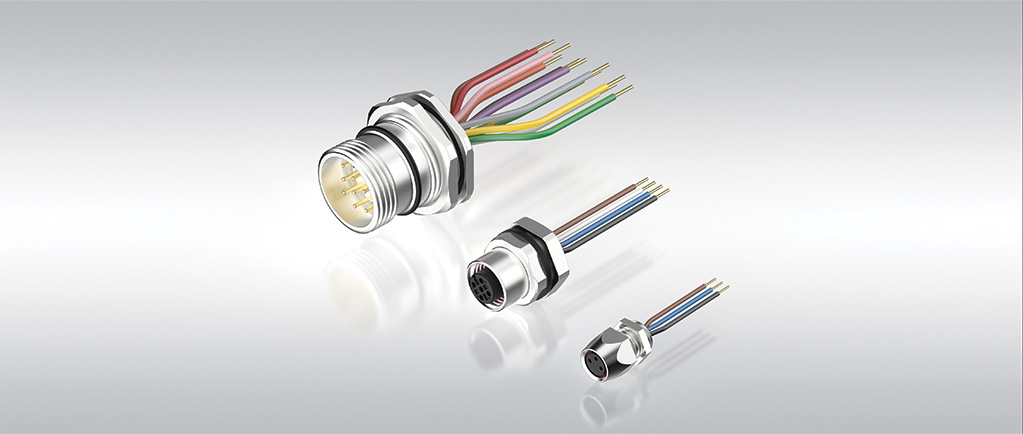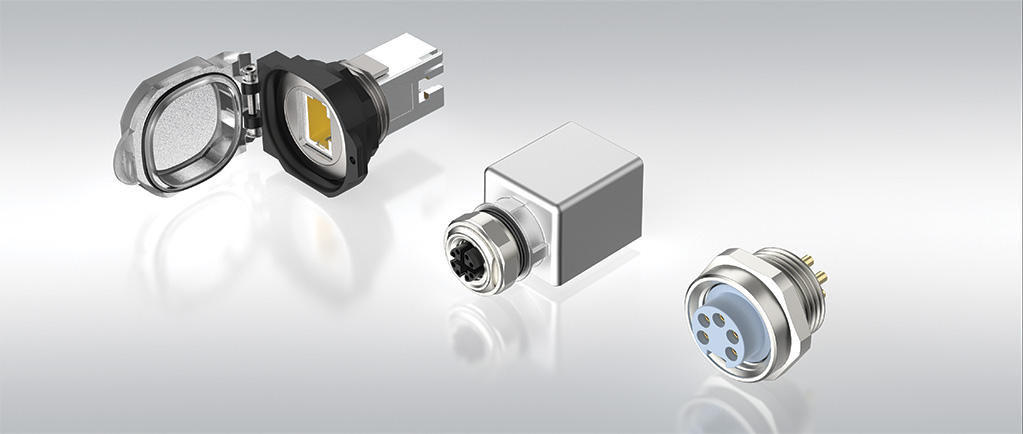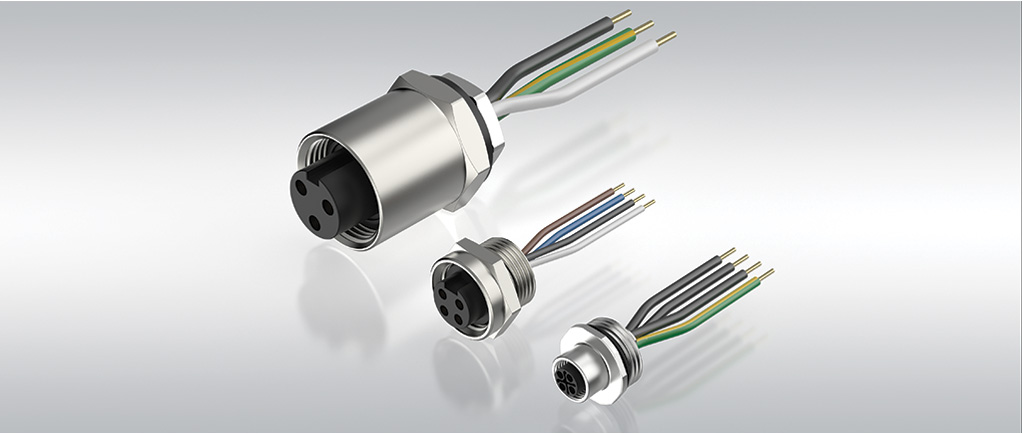 Turck receptacles enable easy wiring conversion for panels, instruments, and circuit board connections. A wide variety of industry standard straight and taper thread types ensure easy and quick installation to industrial components.
Customize your solution from an extensive range of offerings, including M8, M12, M16, M23 and 7/8" receptables. Available in front and rear mount options as well as multiple pin counts and keyway codings; each style can be further customized by housing material and wire length.
Receptacles for Signal Transmission
Used in a wide range of industries, receptacle types M8, M12, 7/8", M16, M23 & M27 allow for quick, tool-free installation while ensuring error-free reliability.
Ingress protected by tapered threads, gasket or o-ring seals ensures a reliable and rugged connection.

Nickel plated brass or 316 stainless steel housings provide durability in harsh environments.

Closure caps protect the connector interfaces from damage or dirt when not in service, ensuring a clean and smooth connection with every mate.
High quality construction provides extended durability to withstand harsh environments and repeated connection cycles.
Receptacles for Data Transmission
Data receptacles provide a critical connection point for the physical layer between field devices such as sensors, actuators, and transmitters to PLCs (Programmable Logic Controllers). Prewired receptacles result in faster start-up time while reducing wiring errors that often plague data system commissioning.
Turck's broad offering supports Ethernet Protocols (EtherNet/IP, PROFINET, Modbus, EtherCAT) and CAN bus communications (DeviceNet, Foundation Fieldbus, J1939, PROFIBUS – DP/PA) providing high-speed communication between devices.

Different codings such as A, B, D and X facilitate data transmission from the control cabinet to the field and vice versa. Interface from IP20 to IP67.

Plug and play: Pre-wired control cabinets with receptacles allow faster and safer commissioning.
Receptacles for Power Transmission
Turck Powerfast receptacles deliver an NFPA 79 compliant wiring method ideal for AC and DC factory conveyor and material handling motor power and lighting applications.
The Powerfast product line includes A-size (7/8"), M12, M16, M23 and D-Size (1 3/8"). Three and four pin count options provide a solution for both single and three phase motors up to 40 Amps.
Receptacles provide a reliable and safe alternative to hard wiring, saving both time and money.

Powerlok fittings eliminating accidental disconnections under load so that systems can operate with optimal safety.

Enabling quick disconnect receptacles on devices allows for faster expandability and servicing of systems and equipment.